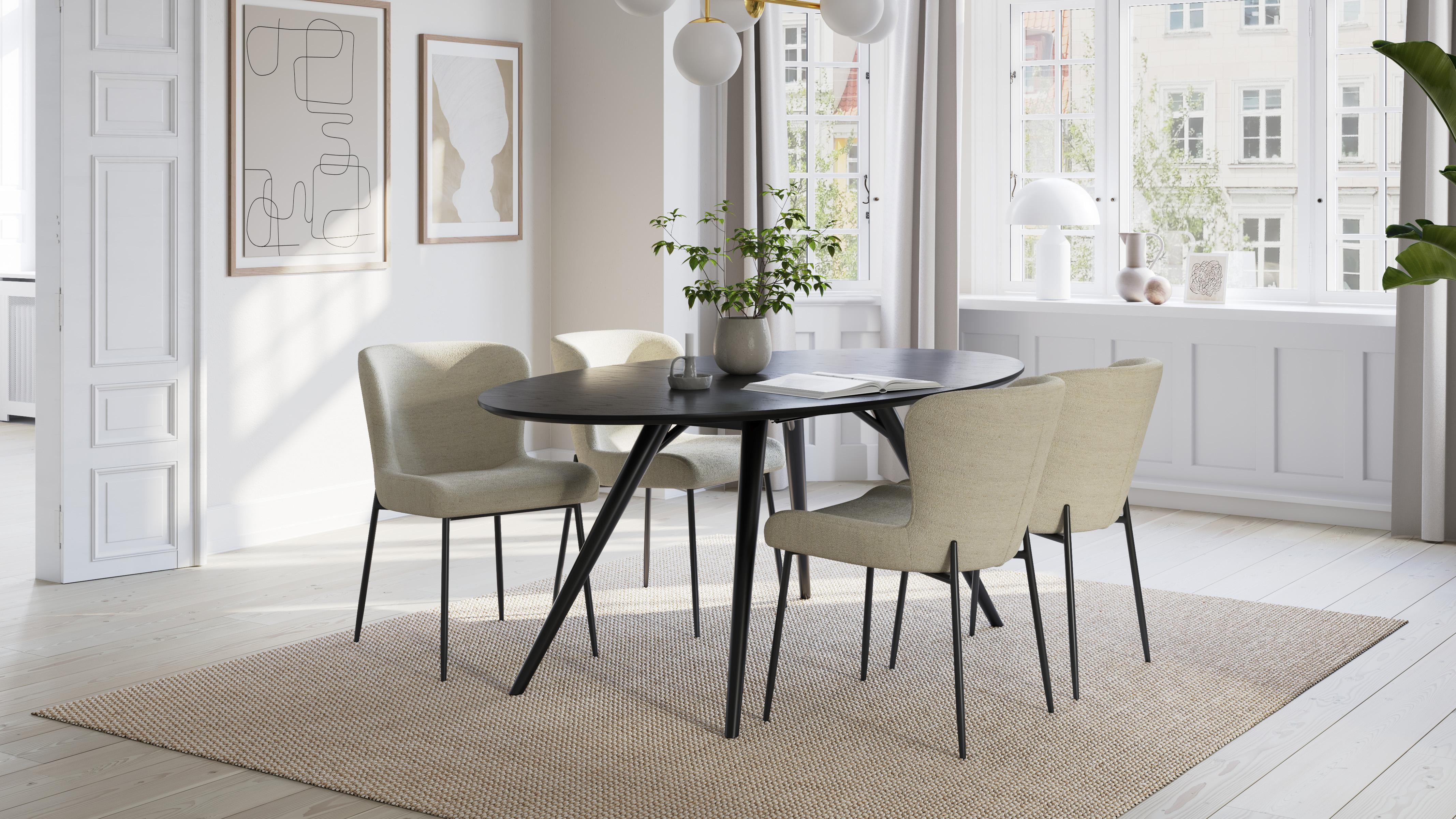 Regional Sales Manager - Scandinavia
We are looking for a passionate and proven sales manager with experience from and a network within the furniture industry. Someone with a desire to constantly close the next deal and create sales results.
About DAN-FORM
DAN-FORM is a furniture design and manufacturing company supplying Scandinavian design of high quality to a worldwide audience. Our furniture is designed by inhouse and external design partners.
Our HQ is in Hørsholm, north of Copenhagen. Our customer base is spread out over more than 60 countries.
With another record-breaking year in 2022 we are looking to further expand on sales to new and existing B2B customers (typically retail chains and individual stores plus the contract market).
Your role as Regional Sales Manager - Scandinavia
Your daily work will be spent in contact with customers and potential customers.
You will be responsible for maintaining and growing sales with existing customers, ranging from larger chains to smaller businesses.
You will hunt for new business.
Using your network to identify and attract new customers, as well as creating new ways to do so.
You will be responsible for the local sales teams in your region, motivating and coaching them and reviewing their performance.
You will, together with upper management, set and be responsible for sales budgets and participate in strategy meetings.
Though our HQ is in Hørsholm, you could be based in Sweden, Denmark or Norway. You are expected to be in close contact with HQ no matter where you are based.
The right person for the job …
Has a contagious and luminous passion for sales.
Has experience from the furniture industry and is able to bring a network from your past career.
Has an understanding of the Scandinavian/Nordic markets.
You know how to ask the right questions and have an understanding of customers' needs, how to offer the right products and solutions to fit their needs, or know how to create the need.
You are fluent in English and at least one of the Scandinavian languages. You must also have an understanding of the other Scandinavian languages.
What you get at DAN-FORM
You will become part of a very enthusiastic team with various backgrounds and experiences.
We value humor and having fun together, as well as working hard to achieve great results.
Ansök
Apply today
Please send your application no later than 30 September to Sales Manager Max D. Jørgensen on email: mj@dan-form.dk with the subject: "Regional Sales Manager, Scandinavia".
We have an ongoing selection process and look forward to fill the position as soon as possible.
For questions, please contact Max on e-mail: mj@dan-form.dk.
Ansök via mail
Datum
Upprättat: 22. augusti 2023
Ansök senast ???_10158???
Förväntad start: Så snart som möjligt

Arbetsgivare
DAN-FORM Denmark A/S
Agiltevej 19
Hørsholmn